Lead Poisoning
Board of Directors
The Alameda County Lead Poisoning Prevention Program is governed by a Joint Powers Authority Board of Directors comprised of a representative of the City Council of each County Service Area city and the Alameda County Board of Supervisors, and a Community Representative. The current Board of Directors are:
Councilmember Malia Vella, City of Alameda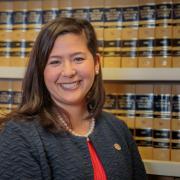 Since 2013, Vice Mayor Malia Vella has served as a member and the Chair of the Historical Advisory Board (HAB), a co-chair of the Annual Holiday Tea with her mother Toni Garlit, she has assisted in the annual Holiday Tour benefiting Alameda Children & Family Services, she also serves on the board of both Alameda Family Services and Spectrum Community Services. She is a member of the Alameda Family Services League, the Alameda Philippine Independence Day Committee, Alameda Sister Cities Association, and a founding member of the Dumaguete Sister Cities Committee.
Councilmember Susan Wengraf, City of Berkeley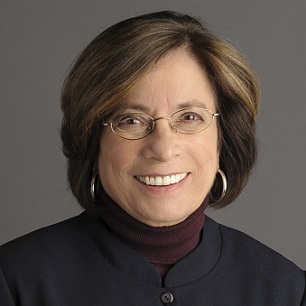 Hon. Susan Wengraf. Councilmember City of Berkeley was first elected in 2008. She is currently serving her third term on the Berkeley City Council, representing District 6. Prior to her election to Council, Susan served on the Planning Commission where she led the University Avenue Strategic Plan Sub-Committee, chaired the Density Bonus Sub-Committee, and also served on committees that evaluated the Landmarks Preservation Ordinance and established a Blight Ordinance.
Active in Democratic Party politics, Wengraf served as President of the Berkeley Democratic Club from 2000 to 2008. She has served on many boards, including Prospect School, The Berkeley Architectural Heritage Association, and The Live Oak Neighborhood Association, which she founded. Currently, she sits on the Advisory Board of the Berkeley Film Foundation. Wengraf has represented the City of Berkeley on ABAG, Alameda County Waste Management Authority, Oakland Airport Noise Forum and the League of California Cities.
Councilmember John J. Bauters, City of Emeryville (CHAIR)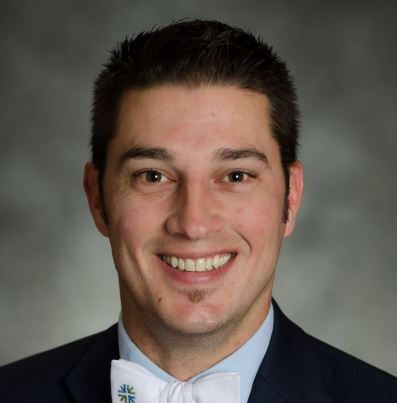 Councilmember John J. Bauters, City of Emeryville (Board Chair) was first elected in 2016. Prior to serving on the Emeryville City Council, he represented low-income tenants in public housing as a legal aid attorney at Cabrini Green in Chicago. A primary focus of his work was litigation to enforce HUD housing quality standards and Fair Housing laws on behalf of tenants. He has worked on behalf of housing insecure individuals and families for over 15 years.
Bauters has a strong interest in the intersectionality of equity and land use policy. He is Emeryville's representative to the Alameda County Transportation Commission (ACTC), where he currently serves as vice chair. Bauters represents the Alameda County Mayor's Conference on the Bay Area Air Quality Management District, where he serves as chair of the Stationary Source Committee that oversees the regulation of the region's largest pollution-emitting facilities. He is an avid bicyclist and works part time as a softball umpire.
Councilmember Noel Gallo, City of Oakland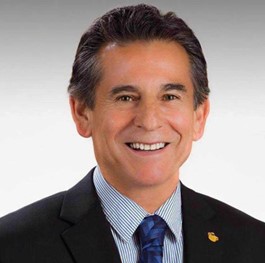 Noel Gallo, Oakland City Councilmember, represents Oakland District 5. Noel is a lifelong resident of Oakland; he grew up in Oakland's Fruitvale/San Antonio District neighborhoods. He attended local schools and graduated from the University of California, Berkeley, with a Business Degree.
Noel previously served on the Oakland Board of Education for twenty years representing Oakland District 5. As a City Councilmember, Noel currently serves as Chairperson of the Public Works Committee and is a member of the Community and Economic Development Committee, Public Safety City Council and the Education Partnership Committees. He represents the City of Oakland on the National League of Cities, the California League of Cities and the AC Transit BRT Policy Steering Committee. He believes through an active partnership amongst the City of Oakland, community residents and businesses, Oakland can be a clean and safe community for all, with quality housing, transit access, businesses and job creation opportunities for Oakland residents.
Councilmember Gallo invites all to join him every weekend from 8am-12pm in The Fruitvale District leading community beautification efforts with many community volunteers.
Supervisor Wilma Chan, County of Alameda
Hon. Wilma Chan, Alameda County Supervisor District 3, has been a strong advocate for children and families for more than 35 years. After serving four years on the Oakland Board of Education, Ms. Chan has twice represented District 3 on the Alameda County Board of Supervisors (1995-2000 and 2011-present). Ms. Chan's work as a Supervisor has included pioneering the Human Impact Budget, which shows how budget cuts affect individuals and families. Ms. Chan's work as a Supervisor has included the creation of ALL IN Alameda County, an innovative multi-stakeholder collaboration to end poverty in Alameda County. In addition to serving as the first woman and Asian American Majority Leader of the State Assembly, Ms. Chan authored many groundbreaking bills, including one making California the first state to implement a no-lead standard in drinking water pipes and fixtures. Language similar to Ms. Chan's bill was used in legislation in other states as well as in the federal Reduction of Lead in Drinking Water Act, signed into law by President Obama in 2011.
Community Representative, Gwen Hardy, PUEBLO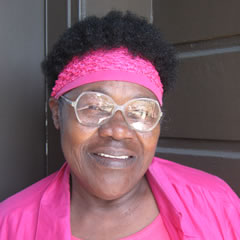 Gwen Hardy, Community Representative has served on the JPA Board since the Lead Program's inception in 1992. She is one of the original members of People United for a Better Life in Oakland (PUEBLO), a group of activists who launched a community education and advocacy campaign, demanding a response to high levels of lead poisoning and lead hazards in Oakland resulting in the formation of the Alameda County Lead Poisoning Prevention Program. She has a long history of commitment to improving the lives of children through community organizing and advocacy work.