Lead Poisoning Prevention Program in the Community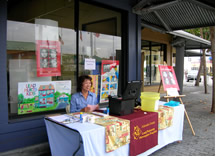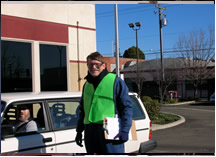 The Alameda County Lead Poisoning Prevention Program and the Healthy Homes Project engage in many outreach and education activities throughout the year to increase community awareness. A schedule of upcoming events is available on our calendar.
ACHHD offers presentations on a range of topics for varying amounts of time. We provide knowledgeable, personable speakers, a variety of visual aids and encourage interactive discussions, for small to large audiences.
We regularly offer the following types of presentations and technical trainings and can tailor the content and length to meet your needs:
Audience
Topic
Length
Parents and Grandparents Tenants
An introduction to lead poisoning prevention and healthy housing principles
30 to 120 minutes
Childcare Centers and Care Providers
A training to learn how to present lead poisoning prevention and healthy housing principles to clients
90 to 120 minutes
Rental property owners, property managers, Do it Yourself homeowners, and agencies
• Lead Safety for Renovation, Repair and Painting
• Healthy Housing Overview
• Integrated Pest Management in Multi-Family Housing
1 day
2 to 4 hours
1 day
Students and youth considering a construction trade
Lead-in-Construction Workforce Development
2 hours
Home visitors and other health and housing professionals
Essentials for Healthy Homes Practitioners
2 days
Energy efficiency staff
Health Opportunities in Energy Audits and Upgrades
1 day
Community Health Workers
Healthy Housing for Community Health Workers
1 day
Building Department Staff
Code Inspection for Healthier Homes
4 hours
We welcome opportunities to speak with parents of young children, pregnant women, medical professionals, property owners of pre-1978 homes, contractors, property managers, and community organizations in Alameda County.
Please contact us at 510-567-8280 to request our participation in health fairs and community events, to make presentations, to provide trainings or to send educational materials to your organization.